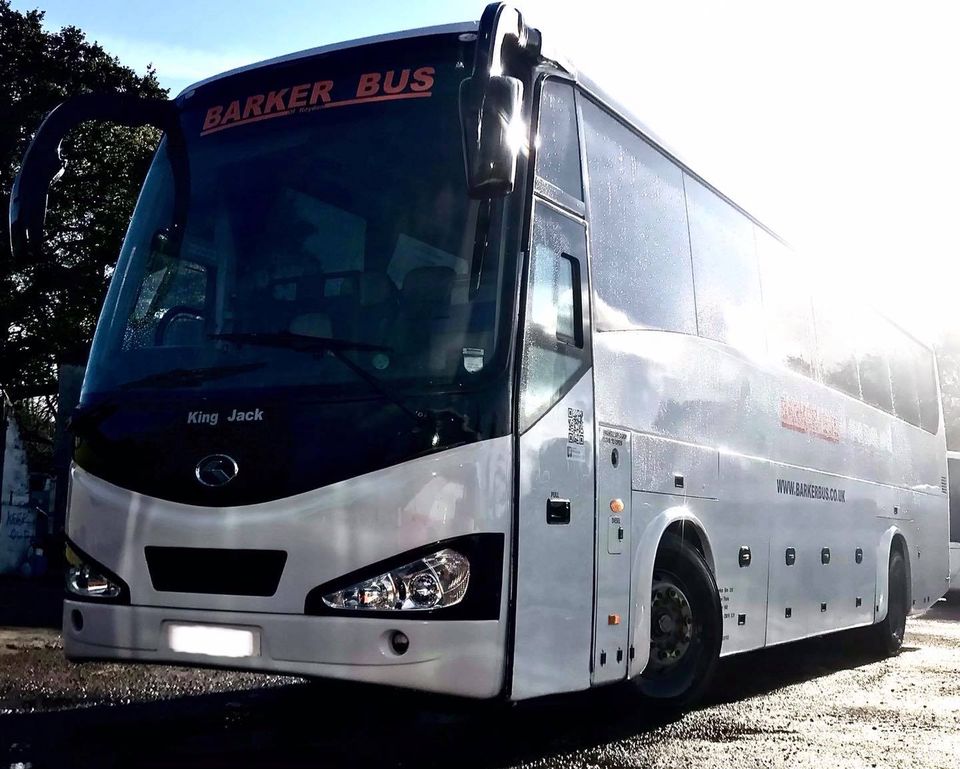 Coach Hire serving Essex, Hertfordshire and London for UK and European Destinations
We Pride ourselves on the range of coach sizes and varied types of work we can handle

From 16 seat minibuses up to 85 seat Hi spec. double deck coaches. We have loads of experience in all types of Private hires, from night club/theatre trips to week long European tours, We have the experience to help you with them all.
Theatre Trip / Airport Transfer / Day Trip / Tour Away / Wedding Hire /
Sporting Event Transport / Corporate Hire / School or College Outing /
Works Contract / Home to School Run / Transfers or Shuttle Runs / Rail Replacement
These are just some examples of what we can do. If you are looking to hire a coach, why not get in touch to see how we could help you?
For private hire and international trips we can book or assist you with sea crossings, accommodation, conference facilities and park tickets if requested

Looking for a bespoke coach hire experience which is suited to your needs. Then get in touch, we are happy to discuss what we are able to offer

Barker Bus provides the solution to making your events and trips run smoothly while you enjoy a safe and comfortable journey, hassle free.

Contact us to see how we could help you

Standard and Executive Sized Coaches We Can Offer:
Minibuses- 16, 35 and 39 seaters
Coaches- 49, 53, 61 and 65 seaters
Double Deck Coaches- 72 and 85 seaters
The majority of our fleet are fully air-conditioned
Executive coaches can also include a on-board toilet, T.V and D.V.D (for customers own media) or hot / cold drink facilities all by request


Wheelchair accessible vehicles (PSVAR)
Visit our Wheel Chair Coaches page for further details on our accessible coaches and deckers